Exciting News
Mood:
energetic
Now Playing: Janacek: On an Overgrown Path
"Sex is one of the nine reasons for reincarnation. The other eight are unimportant." (Henry Miller)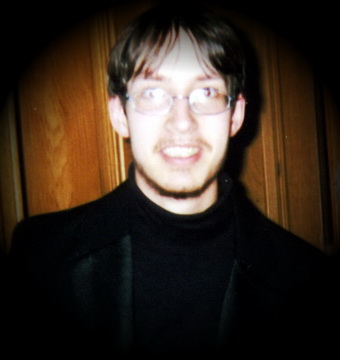 Dear friends and fans,
I would like to let you know how much I appreciate your interests and I hope I didn´t forget to reply on any message you sent me, either via e-mail, guestbook, MySpace or Facebook. I am really glad that you are supporting my artistic work for you all are the reason why I am devoting my days to the services of the musical art.
There was a lot happening around me recently. First, we had a wonderful concert in Klimkovice, with Jana and Mario. To see pictures from the event, please, visit the following link (you shall need to have Adobe Flash installed first).
http://www1.osu.cz/~mholesi1/Fotodokument/2008-02-10_Klimkovice/
Just some samples for those who couldn't access the page:
I also had appeared on stage with a superb Czech soprano Lenka Zaricka and was invited to record with Ondrej Koplik, experienced Czech tenor. We will do couple of projects together with Jan Stava as well, hopefully soon. My list of collaborators will include also very gifted mezzo Petra Hlavackova.
Well, and what more? The most important thing is of course the Mexico Project. We had a gathering of the production staff in Prague and everything seems developing very nicely, so I start to believe we can do it as we planned.
We also finally recorded our profile CD with Josef. Hope that it is going to be released soon. Please, for information about project and CD, visit our official pages at www.skarka-pohl.com
Wish you a nice weekend and see you soon,
Sincerely yours Richard.
Posted by Richard Pohl at 9:00 AM CET
Updated: Sunday, 27 July 2008 2:02 PM MEST